2 nights Cairo + 7 nights Nile + 5 nights Red Sea
This is a great combination for those who don't want to skimp on the sightseeing, but would like plenty of time to unwind at the end of their holiday, returning to the UK refreshed and relaxed.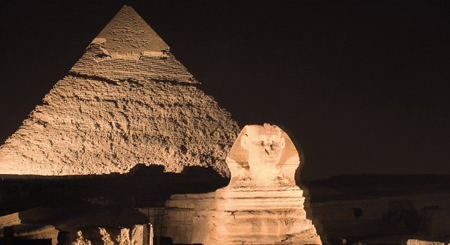 1. Saturday (Cairo)
Depart UK with the scheduled flight services of Egypt Air. Arrive in Cairo and transfer to your chosen hotel. Depending on arrival time, optional excursion to the atmospheric Sound and Light show at the Pyramids.
2. Sunday (Cairo)
Optional full day tour to make the most of your time in this fascinating city. The day starts with a morning visit to the Pyramids of Giza and the Sphinx followed by lunch and a trip to discover the treasures of the Egyptian Museum with time for shopping at the famous Khan-el-Khalili Bazaar.
3. Monday (Luxor)
Spend morning at leisure for shopping or sightseeing before you depart Cairo on an afternoon domestic scheduled flight service to Luxor with Egypt Air. Arrive in Luxor and transfer to your chosen Nile boat.

4. Tuesday (West Bank)
After breakfast leave by coach for the West Bank to visit two or three of the stunning tombs in the Valley of the Kings and at least two more in the Valley of the Queens. Continue to the Temple of Hatshepsut and the Colossi of Memnon.
Sail to Edfu.
5. Wednesday (Temple of Horus)
After breakfast visit to Temple of Horus, the falcon God. In the afternoon sail via Kom Ombo to Aswan.
6. Thursday (Aswan)
After breakfast visit the High Dam of Aswan. See the ancient granite quarries and the Unfinished Obelisk before continuing to the Island of Philae, with its stunning Temple of Isis. After lunch sail on the Nile in a traditional felucca around Kitchener's Island.
7. Friday (Abu Simbel)
Optional excursion to Abu Simbel (from £85pp) with its magnificent Temples, perhaps the most aweinspiring of the temples. Optional evening excursion to Sound & Light Show at the Temple of Isis at Philae.
8. Saturday (Kom Ombo)
After breakfast, sail to Kom Ombo to visit the temple dedicated to the two gods, Haroeris and Sobek.
9. Sunday (Luxor & Karnak Temples)
After breakfast, visit the stunning Temple of Karnak. An avenue of Sphinxes links this temple to the Temple of Luxor, the next stop on your itinerary. Optional excursion to Sound & Light Show at Karnak Temple.
10. Monday (Red Sea, Abu Soma)
Breakfast followed by disembarkation and transfer in an air-conditioned car from Luxor to Abu Soma, or another Red Sea resort of your choice. This is the perfect opportunity to relax after some serious sightseeing, soak up the sun and enjoy the beaches or try one of the many activities on offer in the Red Sea such as watersports, diving, and, in some resorts, kitesurfing and golf.
Days 11 - 14. Tuesday to Saturday (Red Sea)
At leisure.
15. Saturday (Return to UK)
Transfer to Hurghada airport and return to the UK (via Cairo) with the scheduled flight service of Egypt Air. What is included in the price of your holiday: 2 night stay in Sofitel Le Sphinx hotel in Cairo based on a bed and breakfast basis; 7 nights Nile cruise staying on the M.S Nile Premium boat based on full board including, breakfast, lunch, dinner and afternoon tea; 5 night stay in the Intercontinental Hotel in the Red Sea resort of Soma Bay (Red Sea) based on a B&B basis; scheduled flight services from UK to Cairo, returning from Hurghada, scheduled domestic flight services from Cairo to Luxor.
Private transfers in air-conditioned car from Luxor to Red Sea and from all airports in Egypt to accommodation and return to airport. Excursions as detailed above (excluding optional excursions), accompanied by a fully qualified English-speaking Egyptologist.
Optional full day excursions in Cairo cost from £65 per person.