7 Nights Nile Cruise + 7 Nights Luxor, Hurghada, El Gouna, Makadi Bay, Soma Bay or El Quseir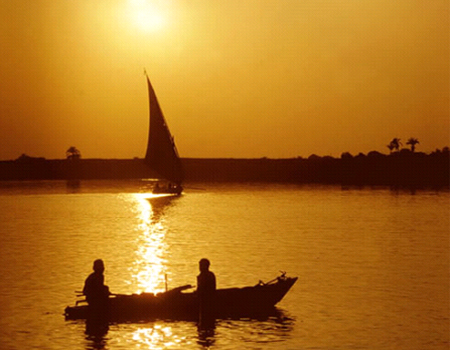 A classic itinerary providing the opportunity to experience the historical highlights of upper Egypt on a Nile cruise, followed by time to relax and bask in the welcoming sun of an Egyptian beach resort.

MONDAY
Depart from the UK for your flight to Luxor. On arrival, transfer to your cruise boat for check-in. The rest of the day is at leisure. Overnight in Luxor.


TUESDAY
In the morning, visit the Luxor Museum, home to many magnificent remains from the Pharaohnic period, including pieces from the tomb of Tutankhamun's tomb. In the afternoon, visit the majestic Temple of Karnak, the largest ancient religious site in the world, and the well preserved Temple of Luxor on the East Bank. Overnight in Luxor.

WEDNESDAY
In the morning, visit the awe-inspiring highlights of the West Bank. These include the Valley of the Kings, burial place of ancient Kings and Nobles and one of the world's most famous archaeological sites; the Temple of Queen Hatshepsut and the Colossi of Memnon. In the afternoon, sail via Esna Lock* to Edfu. Overnight in Edfu.


THURSDAY
In the morning, visit the Temple of Horus in Edfu, built of golden sandstone blocks and one of Egypt's best preserved temples. Continue along the majestic Nile to Kom Ombo, where you will visit the fascinating Temple of Sobek and Haroeris in the afternoon, before continuing on to Aswan. Overnight in Aswan.

FRIDAY
After breakfast, spend the day exploring the sights of Aswan. Start with a visit to the High Dam and the Temple of Philae, painstakingly relocated after the building of the Dam to the island of Agilika. In the afternoon, take a relaxing trip on a felucca past the Agha Khan Mausoleum and Elephantine Island. Overnight in Aswan.

SATURDAY
Spend the morning at leisure in Aswan, enjoying the relaxed atmosphere. There is also the option of a trip to breathtaking Abu Simbel (at additional cost). In the afternoon, sail from Aswan to Edfu. Overnight in Edfu.

SUNDAY
In the morning, sail from Edfu to the modern city of Esna. Visit the Temple of Khnum at Esna before crossing the lock* and continuing on to Luxor in the afternoon. Overnight in Luxor.

MONDAY
After breakfast, disembark your cruise boat and transfer to your hotel for the next 7 nights to continue with your holiday.

THE EGYPT EXPERIENCE PRICES
7 NIGHTS NILE CRUISE + 7 NIGHTS INCLUDING LUXOR
14 NIGHTS FROM £965 PER PERSON

RESERVATION ENQUIRIES