Combine a cruise on the legendary Nile with a stay in Luxor
A Nile Cruise is an ideal way to see the fabulous sights of Upper Egypt. All our boats offer a good standard of accommodation with warm, friendly service creating a relaxed and intimate cruising experience.
Combine this with the fascinating city of Luxor. On the banks of the Nile, Luxor has plenty to see and do. Enjoy a felucca ride along the river, stroll through the bustling markets or spend an interesting afternoon in the Luxor Museum.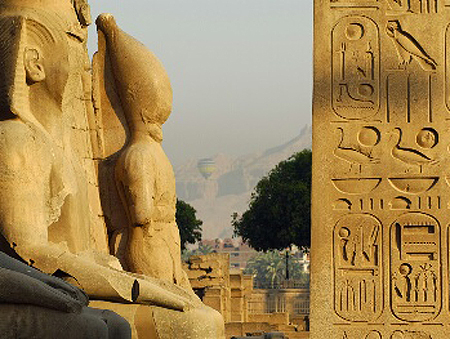 Itinerary - 14 nights
Day 1: Depart UK and on arrival transfer to your chosen cruise ship (approx 20 minutes)
Days 2-7: Our Classic Nile Itinerary takes you from Luxor to Aswan, visiting some of the most spectacular ancient sites in the world including the stunning Valley of the Kings, the burial place of the Pharoahs including that of Tutankhamen and the breathtaking temples Karnak and Luxor.
Day 8: Disembark after breakfast and transfer to your chosen hotel in Luxor for stay of 7 nights.
Days: 9-14: Time to relax and enjoy the many fascinating sights and sounds that Luxor has to offer.
Day 15: Transfer to the airport for your return flight to the UK.

DELUXE NILE CRUISE & LUXOR
7 NIGHTS DELUXE NILE CRUISE & 7 NIGHTS LUXOR
14 NIGHTS FROM £1039 PER PERSON